Recently, the Mold Busters team toured the Moore Farm Estate, a heritage property owned by the National Capital Commission (NCC) in Gatineau, Quebec. What we saw was truly unsettling: a massive mold problem.
The historic Moore Farm has been on the market for a good number of years. The NCC spent 4.8 million fixing it up in hopes of igniting interest in potential tenants. The NCC has been looking for a tenant who will use the space in a way that welcomes and benefits the public.
This is a fantastic property; unfortunately, there's one major problem: black mold. While it hasn't affected the large, newly renovated main building, it has wreaked havoc inside the old house that was once the caretaker's residence. Remediation is a must. Should the NCC accept our helping hand, Mold Busters will take care of it.
Signs of mold at Moore Farm in Gatineau
As soon as you step inside the house, you notice the following:
Peeling wallpaper (typically the result of relative humidity above the recommended range of 30% to 50% or condensation on the walls due to poor insulation)
Black spots all over the walls
Musty odours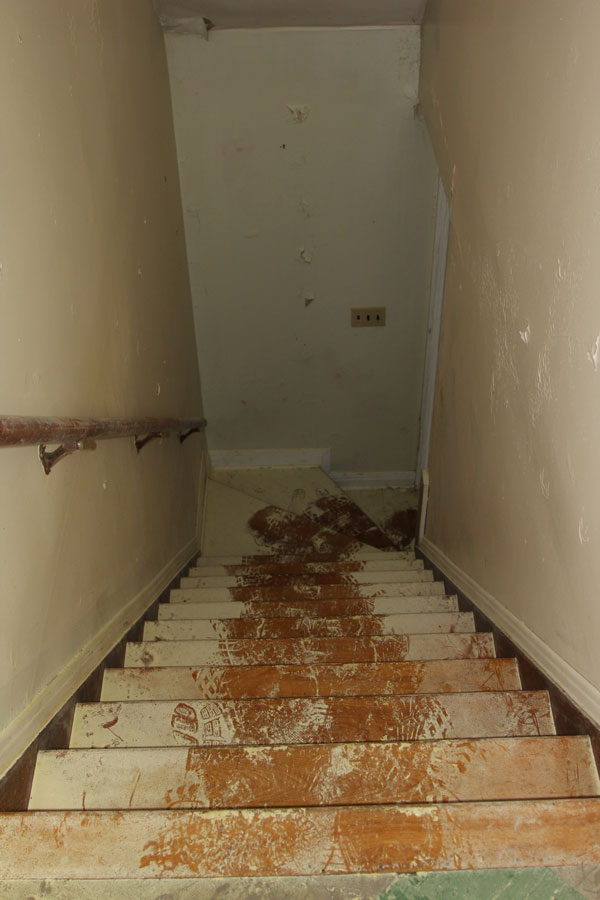 These are the most common signs of mold. While testing the air is the only way to determine, with certainty, the presence of toxic black mold spores, these signs should not be taken lightly.
The bathroom and the basement appeared to be in the worst shape. Here's what we saw in the bathroom: (Beware: these images may make you cringe.)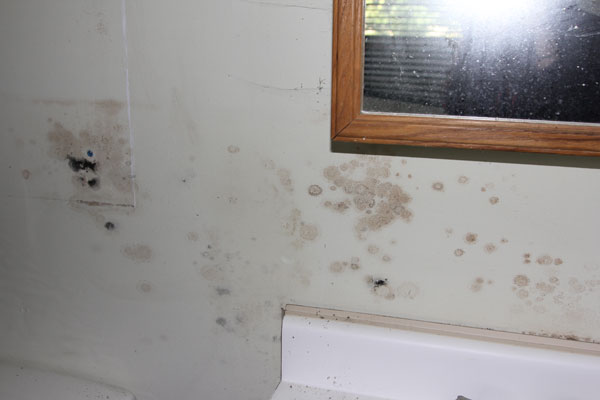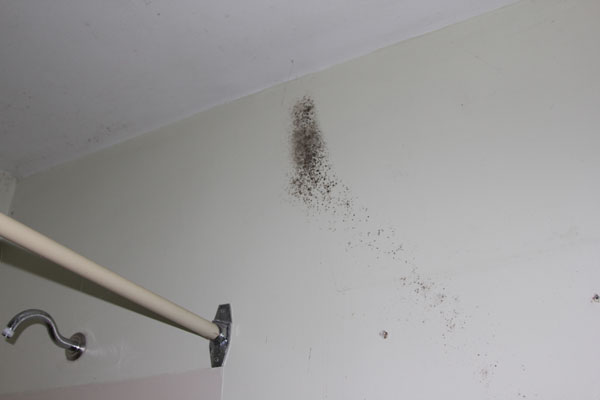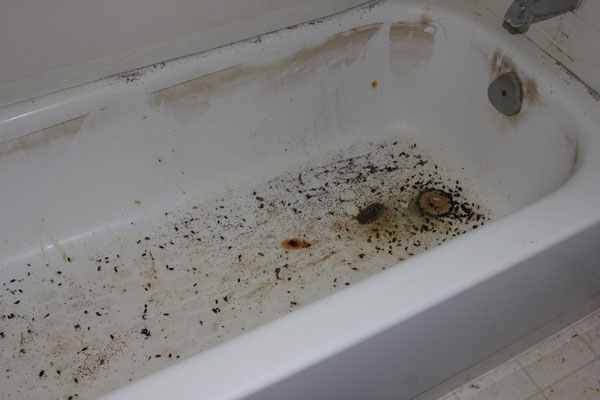 Health risks
The good news is that this building is not occupied. However, before it can be deemed safe for occupancy, the mold must be dealt with. Otherwise, those exposed to it may experience a number of adverse health effects including:
Irritation in the throat, eyes and nose
Fatigue
Headaches
Coughing and/or wheezing
Shortness of breath
Skin rashes
How Mold Busters can help
The NCC is considering simply tearing down the building rather than fixing it up. We don't believe that a drastic decision like this is necessary, especially when there's so much potential for this historic building.
For a professional mold remediation company like us, removing the mold and decontaminating the entire building is not a big deal–it's what we've been doing for nearly 10 years. And so, to see this piece of Gatineau's history preserved is well worth the effort.
Anyone who has been to or passed by the Moore Farm will agree that the property is absolutely beautiful, and we want to ensure that it stays that way. Luckily, with proper mold remediation, we can preserve the original charm of the farm for years to come.
Call (819) 303-0250 for professional mold removal in Gatineau.