Mold Busters Voted #1 Mold Remediation Company in Ottawa
Comments 0 | 2020 Feb 13 | Author John Ward
---
Today we're delighted to announce that we've received the Consumer Choice Award for Ottawa's top mold remediation company. We're beyond honoured and humbled that people took time out of their busy schedules to vote for us and show their support. Being acknowledged by the people who matter most to us—our customers—shows us that we're well on our way to achieving our mission: improving quality of life through quality of service.
Years of hard work, persistence and dedication have led us to this great moment. We started Mold Busters at a difficult time, when very few people would raise an eyebrow to a patch of black mold on their wall, discolored shower grout or the musty smell in their basement. These things were often considered normal, rather than a very real threat to health. Our teams in Montreal and Ottawa have been working tirelessly to raise awareness about the dangers of mold and provide top-notch remediation services.
Thank goodness times are changing and people are starting to realize that mold is not an inevitable part of life, but rather a contributor to poor indoor air quality and the cause of many chronic health conditions.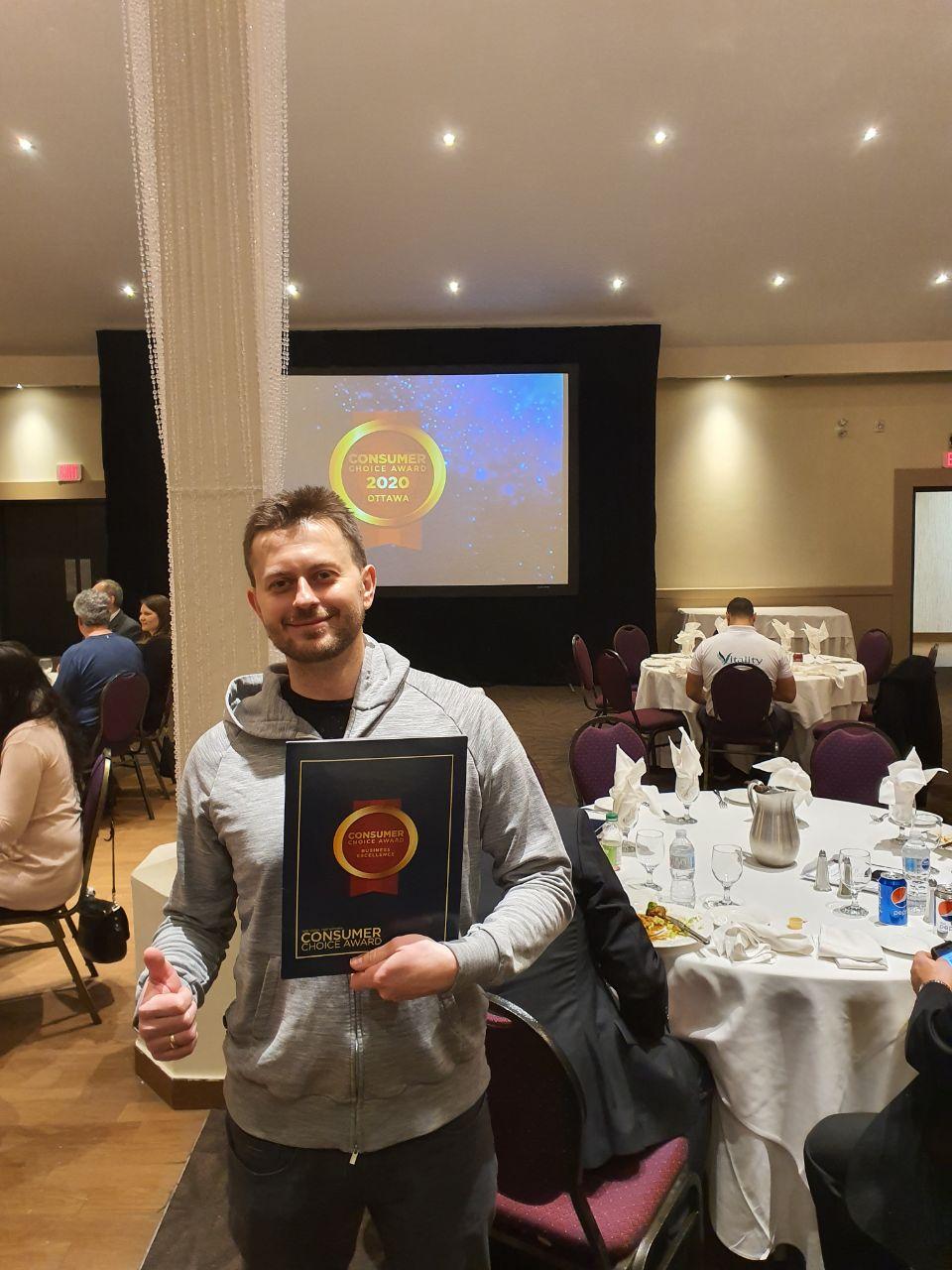 Health effects and symptoms of mold exposure
Not everyone will have the same reaction to mold. This is because each person's immune system is unique. It's also because the health effects of mold exposure are largely dependent on the type of mold you're exposed to and the duration of exposure. The longer you live with mold in your home, the more pronounced your symptoms.
These are a few of the most common symptoms of mold exposure:
Irritation of the eyes, nose, throat & skin
Coughing, sneezing & wheezing
Increased mucous production
Shortness of breath
Asthma-like symptoms
Individuals who are most vulnerable to mold are young children, the elderly, and people whose immune systems are already weakened.
Learn more about how mold affects your health.
Health Canada recognizes mold as a threat to health
Health Canada now acknowledges that indoor mold growth present a significant health hazard to humans. It can increase your chances of developing respiratory conditions and allergies as well as worsen asthma in sensitive individuals.
This is not something to take lightly, especially since allergy season is fast approaching. If you're concerned about mold in your home, don't hesitate to get it checked out by a professional. And if you do end up finding mold in your home, try not to worry. It doesn't necessarily mean that you'll need professional mold remediation. If you're unable to have an in-person inspection, we also offer a free virtual mold inspection service to help identify potential mold issues.
Small patches of mold growth can often be cleaned up on your own. However, larger contaminations, as well as porous materials that have mold growing beneath the surface, should be left to a professional mold removal company.
Either way, it's best to clean up mold problems sooner rather than later.
---