Games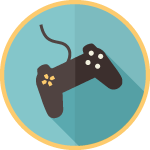 Mold Busters has designed and created a game that is equal parts entertaining and educational. Not only will you learn about different mold species and mold removal methods, but you'll have the chance to compete online and perhaps become the world's top Mold Buster!
This fast-paced, fun and addictive game is free to download and play. Install it on your BlackBerry device today and start busting mold!
Game features
We expect you won't quit after only one game. After all, there are several features making each game fresh and exciting. Every time you play, you'll learn something new and become better at busting mold. Here are some of the mold game's features:
Multiple levels of increasing difficulty
Different mold species
Realistic mold growth
Powerful super weapons
We understand mold is no game and have created this app in an effort to increase mold awareness. By blending education and entertainment, we hope more people will play and more people will learn about mold and its traits.
To find out more about the Mold Busters game or any one of our services, please call the mold removal experts in Ottawa and Montreal today!