Mold Removal in West Island Montreal
Mold may seem like a common, everyday occurrence, but it can be harmful if it is ingested, inhaled or touched. No matter if you are exposed to mold for a short period of time or every day, you can experience a number of different reactions. Your symptoms can vary depending on how long you have been exposed, the species of mold you have been exposed to and how vulnerable you are to mold-related illness. Infants, children, the elderly and people with asthma or weakened immune systems will suffer more from mold exposure than healthy adults. Symptoms of mold exposure can show up as allergies, central nervous system issues, a suppressed immune system and other problems.
Mold Busters offers comprehensive mold testing and remediation services to residents of West Island. We are equipped to identify and eliminate mold from a variety of buildings, including homes, apartment buildings, offices, commercial centres, schools and daycare facilities.
Mold Remediation & Air Quality Testing in West Island Montreal
Book In 3 Easy Steps
Now, you can automatically schedule Mold Busters to inspect your home or office, without having to call us!
Available for Montreal residents only.

Select a Service

Add Your Info & Pay Online

Sit Back & Relax
We're On Our Way!
Why Choose Mold Busters?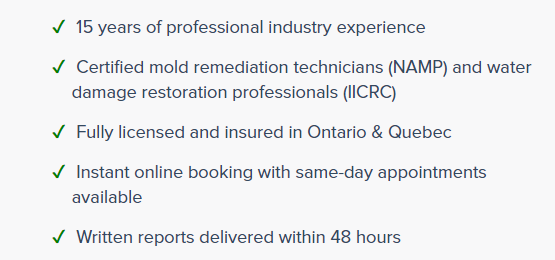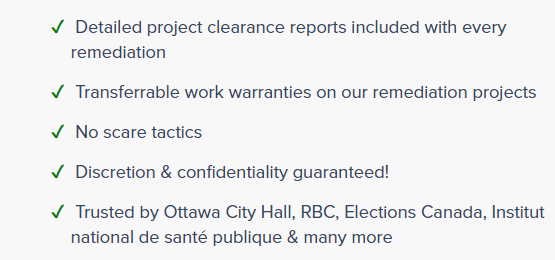 Our Certifications