Mold Removal in London Ontario
Air Quality Testing and Remediation Services
You move into a brand new house, you're happy and think that everything is fine, but suddenly, for some unknown reason, everyone keeps coming down sick, and you can't figure out why!
You call mold inspector to do mold testing and soon you find out that you have the dreaded black mold! Mold exposure presents real risks to your family health and it should not be taken for granted.
If scrubbing and bleaching don't solve your problem, call Mold Busters London, mold remediation specialists who will uncover and remove harmful spores. It's better to call sooner than later, because any mold problem can become huge!

Mold Busters London Celebrates 15+ Years in Business
Reasons why Mold Busters is London's preferred mold removal company
15+ years professional experience

Third-party lab testing
Dedicated Customer Solutions Providers for each client

Quotes & estimates sent within hours of your inspection

Full discretion and confidentiality

No scare tactics!
Why call a professional mold removal company?
Mold problems are rarely simple. In fact, most mold growth is masking a more serious moisture issue. Unfortunately, not all property owners are equipped with the know-how to locate and clean up mold safely and effectively. This is especially true when it comes to larger mold contaminations that reach beyond the surface of a material. Attempting to clean mold yourself puts you at risk of exposure to mold, asbestos and other toxic substances, not to mention, contaminating other areas of your home.
A mold professional has the knowledge, training and experience to find the root causes of the mold growth, evaluate the extent of the contamination and remove the mold safely. As world-class experts, Mold Busters guarantees that our mold removal work follows and exceeds current industry standards for mold remediation. We are here to help you with any of your indoor air quality concerns.
Our Services
Our most popular services include:
Mold Statistics in London Ontario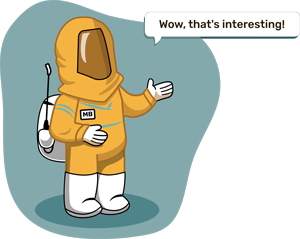 Did you know?
Chaetomium group is the 2nd most common toxic mold found in Ontario homes?! Find out more mold stats and facts inside our mold statistics page.
Service Areas Across London Ontario
How much does mold removal in London cost?
The cost of hiring a mold removal company is not as high as most people think. But it's impossible for us (or any mold remediation company for that matter!) to give a quote without seeing the problem first.
Preliminary mold inspections, which include an extensive visual assessment, allow our mold inspectors to examine the size of your mold problem and identify what's causing it. The cost therefore depends on the outcome of this assessment. Larger, more severe contaminations will cost more than smaller, surface-level mold cleanup.
And don't worry. The cost of the visual assessment gets deducted off the mold removal cost if remediation is necessary. Call Mold Busters today to schedule a mold inspection!
We service residential, commercial, goverment properties across London and rural areas.
FAQ
What's included in our mold removal service?
Our approach to every job is to perform an extensive assessment of the affected area before beginning any mold remediation work. This vital first step gives us a thorough understanding of your specific needs so that we can customize an effective remediation strategy, a realistic timeline and an accurate cost breakdown.
Here's what else you can expect when you hire Mold Busters:
Detect mold problems, visible or hidden
Locate the moisture problem that's causing the mold growth
Set up containment of the contaminate area
Perform a complete mold remediation of affected areas
Dispose of mold-contaminated materials
Provide post-remediation clearance testing
Unparalleled customer service, with a dedicated Customer Solutions Provider communicating with you about any updates, test results, project reports, etc.
Because we work with accredited third-party microbiological laboratories for all our testing services, you get unbiased results and complete transparency. We never use scare tactics to pressure you into buying a service that you don't need.
Contact Us
Mold Busters London
1326 Huron St, Suite #334
London, ON N5V 2E2
Ontario, Canada
226-407-4438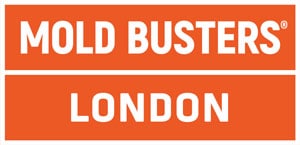 ---
Worried about mold, asbestos or another air quality issue? Contact us:
Reviews from our customers in London

Mold Busters London, thank you for the professional work! We were going to deal with the mold removal ourselves, but thank God we realized it was a very bad idea! Your crew really knows what they are doing. Our place in London is now spotless and clean, and I would recommend Mold Busters for any kind of mold remediation job!
London, Ontario