Mold Removal in Nepean
At Mold Busters, it's our number one priority to ensure homes in Nepean do not contain mold, asbestos, VOCs or other common air pollutants that put your health at risk. If you're concerned about your indoor air quality, call Mold Busters to book a same-day air test.
If the results of the air quality test reveal a problem, we will provide you with an accurate estimate and an effective scope of work for immediate remediation. Call us today to learn more.
Complete Mold Removal Services in Nepean
Why Choose Mold Busters?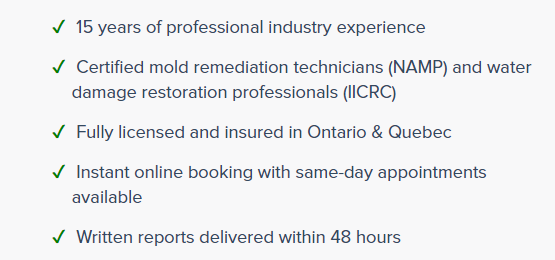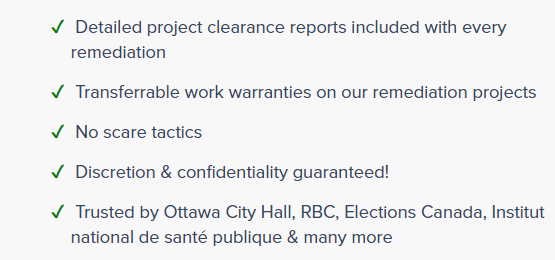 Our Certifications