Mold Removal in Laval
Removing mold is a complex process that requires not just cleaning the mold, but also identifying the cause of the contamination and repairing it in order to prevent mold regrowth. The experts at Mold Busters are fully certified to inspect and remove mold from residential, commercial and industrial properties. Our 15 years of experience, along with continuous training, make us the number one choice of Laval home and business owners.
Indoor air quality is so important to our health, happiness and even our productivity. Call Mold Busters to ensure your indoor environment is a safe one. We are committed to helping you maintain healthy indoor air quality, free of black mold, asbestos, VOCs and asbestos.
Air Quality Testing and Mold Remediation in Laval
Why Choose Mold Busters?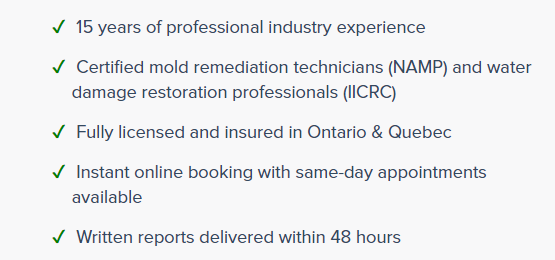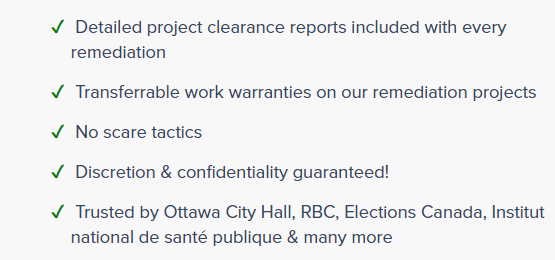 Our Certifications