Book now at 613-262-3242
Our unbeatable record for customer satisfaction means that you will get fast,
effective and affordable answers to your questions.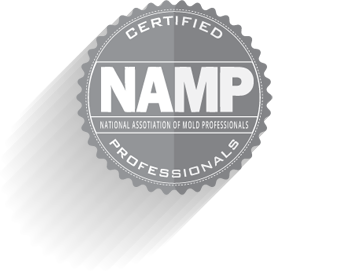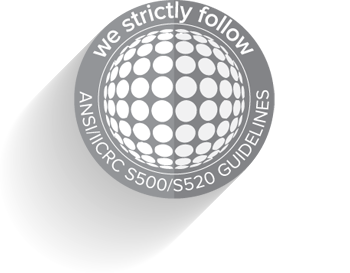 Mold Busters is dedicated to providing fast and reliable services for all things mold. We also offer comprehensive testing, inspection and remediation services for asbestos, VOCs, radon and other common air quality pollutants.
You can trust us with all of your IAQ needs. We're certified mold, infrared and water restoration professionals.
What Our Customers Have to Say
I am 78 years old and I live alone in an old Victorian home. Over the years, I have had all types of workers, repairmen and contractors in my home for various reasons but none have impressed me as much as Mold Busters when they were helping me get rid of mold in my bathroom.

I was truly surprised at how respectful they were and how much care they took not to damage any of my furniture or belongings. True gentlemen!
E. York

Worried about mold, asbestos or another air quality issue? Contact us!
Mold Busters FAQ
Why hire a mold removal professional? Can't I remove mold myself with some bleach?
Depending on the size of your mold problem and the extent of the contamination, you may opt to clean the mold yourself. However, as experts who have been working in the field of mold remediation for nearly 10 years, we strongly advise you not to do so.

Do-it-yourself mold removal is extremely risky. Not only do you put yourself in danger of toxic mold exposure, but you also risk spreading the contamination to other areas of your property.

Mold removal professionals will know how to set up proper containment, handle moldy materials safely and dispose of them properly. They will also use industrial equipment such as HEPA vacuums, air scrubbers, fogging machines and ozone generators to ensure that your space is left spotless.

1300 Alness Street | GTA, ON | L4K 2W6
(905) 487-0856
We've worked with...