Mold Removal in Dorval
Did you just purchase a new home in Dorval only to discover a mold problem hiding in the bathroom, basement, kitchen or other area? Or maybe you've been struggling with black mold for years, a problem that keeps coming back? In all of these situations, Mold Busters can help.
With 15 years of experience cleaning mold and remediation technicians who are certified by the National Association of Mold Professionals, we are Dorval's most trusted mold remediation company. Get rid of mold for good. Contact Mold Busters and see the difference that fast appointments, years of experience and superior customer service makes.
Air Quality Testing and Mold Remediation in Dorval
Why Choose Mold Busters?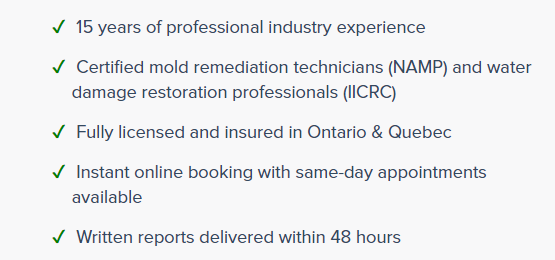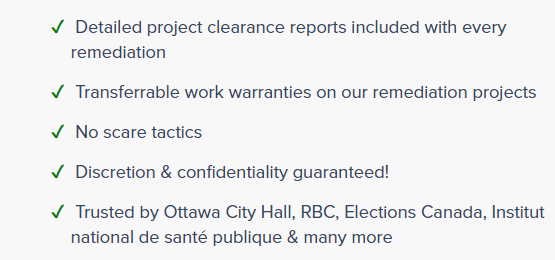 Our Certifications