Jesse Robertson
Senior Indoor Environmental Inspector at Mold Busters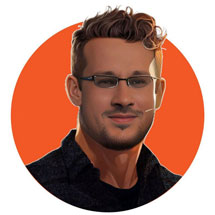 Jesse Robertson, our Senior Indoor Environmental Inspector, brings an unparalleled level of expertise to Mold Busters. With a specialty in odor control and residential mold inspection, Jesse has established himself as an authority in the field, particularly in the Ottawa–Gatineau region.
Jesse's exceptional attention to detail is one of his most defining qualities. Whether he's conducting a free virtual mold inspection or on-site assessment, he ensures that every inspection is performed with the utmost precision and accuracy. His meticulous approach enables him to identify potential issues that others might miss, providing our clients with comprehensive insights into their indoor environments.
In addition to his technical skills, Jesse brings a remarkable commitment to excellence to his role. He continually strives to deliver top-notch service, whether he's guiding clients through our mold testing process or providing detailed explanations of our findings. His dedication to the job has not only earned him the trust and respect of our clients, but also made him a crucial asset to the Mold Busters team.
Jesse understands the importance of a safe and healthy living environment. He is committed to helping our clients improve their indoor air quality and mitigate potential health risks. Through his thorough inspections and clear communication, he ensures our clients have the knowledge and resources they need to keep their homes and businesses mold-free.
Choosing Mold Busters means choosing a team that is powered by professionals like Jesse – a team that is dedicated, experienced, and committed to protecting your health. With Jesse on our team, you can be confident that you are in capable and caring hands.