Allan Gouveia
Senior Indoor Environmental Inspector at Mold Busters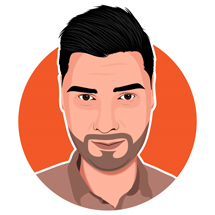 Meet Allan Gouveia, a cornerstone of the Mold Busters team and a seasoned professional in the property management and inspection industry. With a career spanning over a decade, Allan brings a wealth of knowledge and expertise to our Montreal operations.
Allan is a certified Residential Mold Inspector and formerly served as a Home Inspector in Montreal. His deep understanding of the ins and outs of property management, combined with his exceptional thoroughness, sets him apart in the industry. Whether he's conducting a mold inspection or advising on property management matters, Allan's attention to detail ensures comprehensive and accurate results every time.
What truly makes Allan stand out, though, is his reputation as one of the best in the business. His ability to identify potential issues that others might overlook, his dedication to maintaining the highest standards of service, and his commitment to client satisfaction have earned him high praise from clients and colleagues alike.
As a property manager, Allan brings an additional layer of expertise to our team. His experience in this field allows him to understand the unique challenges that property owners face when dealing with mold-related issues. This perspective enhances our services, enabling us to better meet the needs of our clients and provide more targeted solutions.
We are privileged to have Allan as part of the Mold Busters family. His contributions are invaluable in our mission to provide top-notch mold inspection and remediation services, and we look forward to his continued efforts in ensuring the safety and integrity of the properties under our care.