Introducing
Handyman App

: The Ultimate Virtual Property Management System

Why Juggle Multiple Service Providers When One App Can Do It All?
🌐 Redefining Property Management for the Modern Age
Are you a homeowner, Airbnb host, or business owner tired of the endless search for reliable property service providers? Say goodbye to the hassle and hello to Handyman – your one-stop solution for all property-related challenges.
🔍 Discover What Sets Handyman Apart
Handyman isn't just another property management app. It's a revolution in how you manage and maintain your property.
Real-time Video Consultations: No more waiting days for an inspector. Connect instantly with certified home inspectors and get immediate assistance.
Integrated with 'Brain': Our proprietary software ensures a personalized experience, understanding your property needs like no other app can.
Efficient Job Distribution: With our internal procurement system, jobs are swiftly assigned to the most qualified service provider, ensuring quick solutions to your problems.
🛠️ Handyman's Power-Packed Features: Tailored for Your Needs
But that's just the tip of the iceberg. Here's how Handyman transforms your property management experience:
Customized Experience: Our Mold Busters VA Mobile App is tailored to offer real-time video consultations, bringing expert property advice right to your fingertips.
Data Consistency: With our User Data API, integrated seamlessly with "Brain", you're guaranteed consistent and up-to-date information every time.
Streamlined Job Posting: Our internal procurement system ensures that jobs are efficiently distributed, so you get service when you need it.
Affordable Subscription Model: Enjoy up to three calls per month with our straightforward pricing, ensuring you get value for your money.
Top-notch Service Providers: Our rigorous online training protocol ensures that you always receive the highest standard of service.
🚀 Step into the Future of Property Management Today!
Don't let property management challenges slow you down. Dive into a world where efficiency meets convenience. With Handyman, you're not just getting an app; you're investing in peace of mind. Take the leap, embrace the future, and transform your property management experience. Click below and get started with Handyman App today!
🚧 The Common Property Management Hurdles
Every property owner knows the drill. A leaky faucet here, a broken window there, and suddenly you're juggling multiple service providers, facing unexpected costs, and dealing with delays. The traditional approach to property management is riddled with:
Inefficiencies: Waiting days for a service provider to even assess the issue.
Lack of Transparency: Unclear pricing, hidden fees, and surprise charges.
Inconsistent Quality: Service providers who don't meet the mark, leading to repeat issues.
Communication Barriers: Misunderstandings, missed appointments, and lack of timely updates.
🛠️ HANDYMAN: Your All-in-One Solution
Enter HANDYMAN, the game-changer in property management. We've taken all those pain points and turned them into a seamless, user-friendly experience:
Instant Access: Connect in real-time with certified home inspectors and service providers.
Transparent Pricing: Know what you're paying for with clear pricing and no hidden fees.
Guaranteed Quality: Our trained and vetted professionals ensure top-notch service every time.
Effortless Communication: Stay updated at every step, from job posting to completion.
🌟 Experience the HANDYMAN Difference
With HANDYMAN, you're not just getting a service; you're joining a community dedicated to excellence in property management:
Customized Experience: Tailored solutions to fit your unique property needs.
Data-Driven Insights: Integrated with "Brain" for a personalized user experience.
Efficient Job Distribution: Quick solutions, every time.
Affordable Plans: Value-packed subscription models for every budget.
🚀 Ready to Elevate Your Property Management Experience?
Say goodbye to traditional hassles and step into the future with HANDYMAN. Whether you're a homeowner, an Airbnb host, or a business, our platform is designed to cater to your unique needs. Experience efficiency, transparency, and top-tier service, all at your fingertips. Don't just manage your property—master it with HANDYMAN.
Dive Deeper into HANDYMAN's Cutting-Edge Features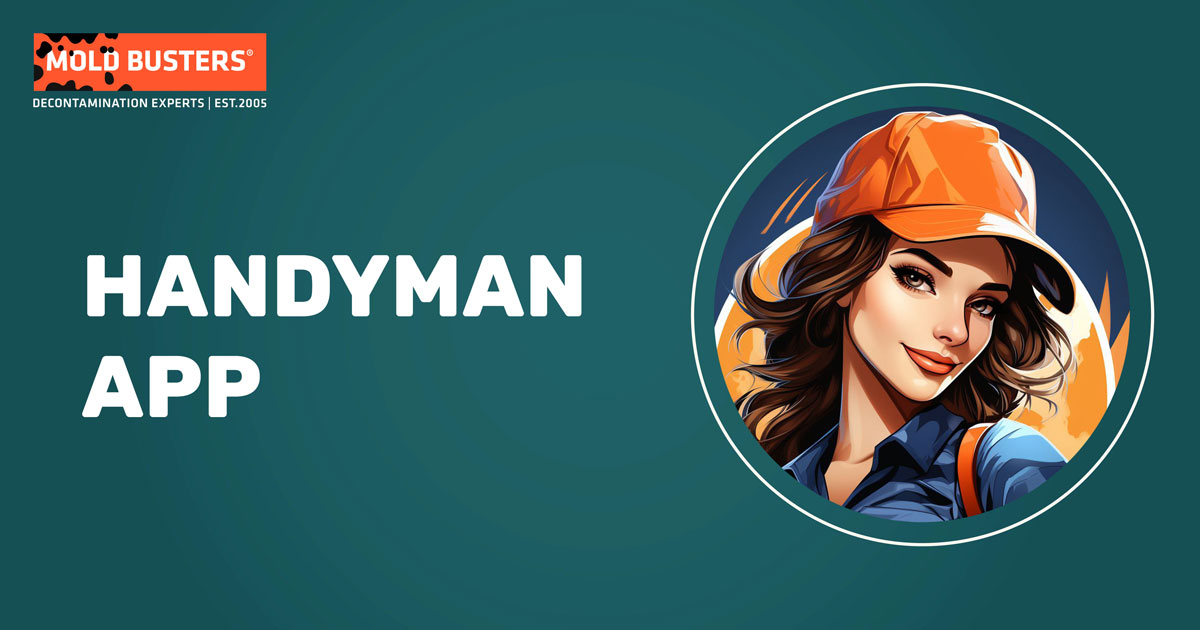 Real-time Video Consultations: 🎥
Connect instantly with certified home inspectors and service providers. Whether it's a minor issue or a major repair, get expert advice in real-time.
Integrated User Data API: 💾
Seamlessly integrated with our proprietary software "Brain", this feature ensures that your data is consistent, secure, and tailored to provide a personalized experience.
Internal Procurement System: 🔄
Post jobs and watch as they're swiftly picked up by our network of pre-qualified service providers. Efficiency and quality, guaranteed.
Provider Training Protocol: 🎓
Our service providers undergo rigorous training to ensure they meet HANDYMAN's high standards. Consistent quality, every time.
Ready to Experience the Best in Property Management?
With HANDYMAN, you're not just getting an app; you're joining a global community dedicated to excellence in property management. Dive into a world of unparalleled features, global reach, and unwavering trust. The future of property management awaits.
📱 Simplicity Meets Efficiency: The HANDYMAN Experience:
Navigating the world of property management has never been this easy. With HANDYMAN, we've prioritized user experience above all:
Intuitive Design: 🎨
A clean, user-friendly interface ensures that even the least tech-savvy users can navigate the app with ease.
Real-time Notifications: 🔔
Stay updated with real-time alerts for job postings, service updates, and more. Never miss out on important updates.
Personalized Dashboard: 📊
Tailored to your needs, the dashboard provides a snapshot of your property status, upcoming appointments, and more.
24/7 Customer Support: 📞
Facing an issue? Our dedicated customer support team is available round the clock to assist you.
🔐 Your Data, Our Responsibility:
In the digital age, data security is paramount. At HANDYMAN, we're committed to safeguarding your information:
End-to-End Encryption: 🔒
Your data is encrypted from the moment it enters our system until it's delivered to you, ensuring maximum security.
Regular Security Audits: 🛡️
Periodic checks and updates to ensure our systems are impenetrable and up-to-date with the latest security protocols.
Strict Privacy Policies: 📜
We value your trust. Our privacy policies are transparent, ensuring that your data is never misused or sold to third parties.
Experience HANDYMAN: Where User Experience Meets Security!
Dive into a world where usability meets top-notch security. With HANDYMAN, you're not just getting a property management app; you're getting peace of mind. Ready to experience the difference?
Since switching to HANDYMAN, managing my property has never been easier. Quick, efficient, and reliable!
★★★★★
I used to dread property maintenance. With HANDYMAN, it's a breeze. Highly recommended.
★★★★★
🅟
Sophia M., Property Owner
I was skeptical at first, but HANDYMAN proved its worth in no time. The quality of service providers and the ease of use is unmatched. It's like having a property management team in my pocket!
★★★★★
❓ FAQs: Your Questions Answered
HANDYMAN is a virtual property management system designed to connect homeowners, Airbnb hosts, and businesses with certified home inspectors and qualified service providers. From real-time consultations to a range of property-related services, HANDYMAN is your one-stop solution.
Using our customized mobile app, you can connect with certified home inspectors and service providers in real-time. This allows for immediate virtual inspection services and property-related assistance without the need for physical visits.
Absolutely! We prioritize your security with end-to-end encryption, GDPR compliance, and partnerships with trusted payment platforms. Your data and transactions are always protected.
Simply download the app, set up your profile, and you're in! As a member, you'll have access to resources, exclusive offers, and a supportive community of property management enthusiasts.
Questions? We're Here to Help!
Your journey is important to us. If you have any questions or need further information:
Info
Mold Busters, Canada
Customer Service: 24/7
Inspection & Remediation: 8AM- 5PM
Call Now Button
Skip to content