Cladosporium
Did you know molds in your house or workplace could affect your everyday life slowly turning it from the healthy to the most vulnerable to diseases? Yes, it's true.
Cladosporium is a very common indoor and outdoor genus of fungi, which can grow on soil, moistened surfaces or dead plants, making dark pigmented colonies mostly with a cluster or string. This type of mold can cause allergies, asthma and in some cases fatal infections.
If you have already spotted this mold in your home, office or anywhere else, don't wait and call for expert help immediately. There are a comprehensive range of remedies available to inspect and remove these harmful molds from your place.
But before you call a professional expert for mold removal, you must know you are spotting it, especially the Cladosporium correctly.
What is Cladosporium mold?
The long branching chain and the prominently visible scars on the smooth spores are what makes Cladosporium distinguishable from other molds. This cluster of fungi is generally yellow, green, brown or black in colors.
They keep sprouting up at the top of its branching trail and the slimmest interruption can pause their lazy growth or movement.
Where can be Cladosporium mold found?
This type of velvety or powder like mold is not hard to find. In fact, they are quite common in the indoor and outdoor residential and commercial places, mostly those areas that are deprived from a regular sunlight and air ventilation.
Places that are dark, damp and moistened are the best places for the growth of this mold species. They grow very slowly in areas with water leaks or damage, humid surfaces, heating or cooling devices and soil.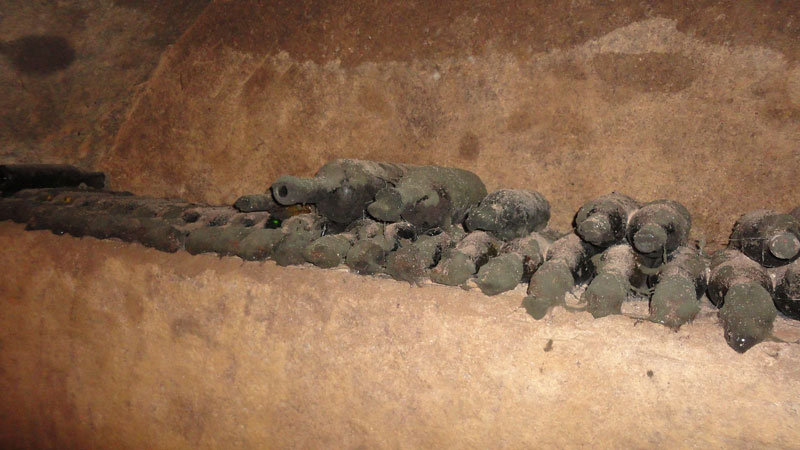 What's more, this kind of common plant endophytes and pathogens can grow easily in the extracellular parts of any plant and its decaying portions.
However, apart from the above, this mold can also grow on the following types of surfaces not easily detectable in the clear eyes:
Wooden surfaces
Fabrics
Wallpapers
Carpets/rugs
Window sills
Grills
Upholstered furniture
Faucets
Curtains
Floors
Walls
Attics
Bathrooms
Basements
And the list is endless.
Is Cladosporium mold dangerous and toxic?
Unlike many species of molds that don't bring any visible or reported harm to human bodies, Cladosporium herbarum doesn't skip the list of environmentally toxic molds and therefore can affect people of all ages. But reactions and symptoms from exposure to this fungus might not be the same for everyone as it depends on their sensitivity.
While some people may develop allergies or other serious reactions after coinciding with this mold, others apparently may not.
What symptoms are caused by Cladosporium mold?
There are hundreds, if not thousand, of symptoms that one can develop from a prolonged Cladosporium exposure. In most of the cases the reactions are minor, but in other seldom cases the allergies and infections can be very critical needing immediate medical supervision.
What are the health effects caused by Cladosporium mold?
When it comes to discussing the pathogenic reactions of Cladosporium herbarum on human bodies, the list is quite tall. Till 90's very little was unearthed about this worldwide species of fungi and its health impacts on the immuno-compromised and the mold-allergic patients.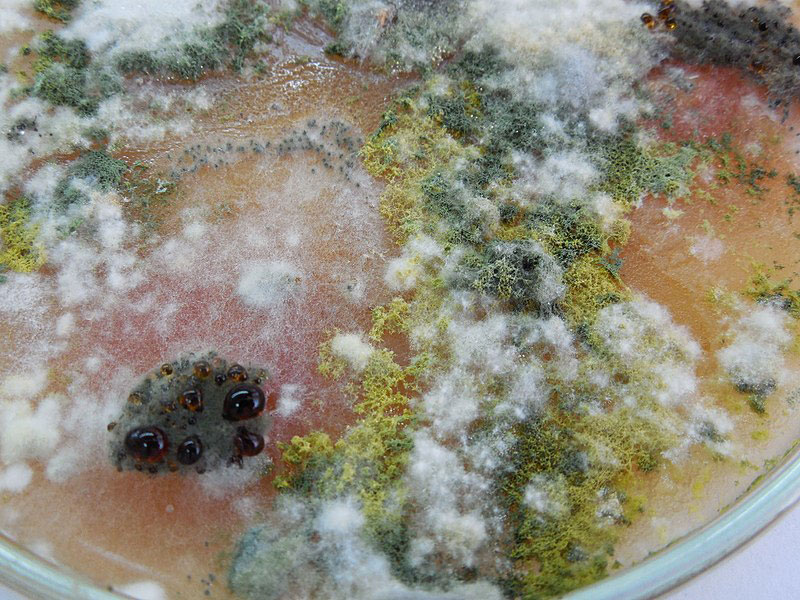 But the recent epidemiological and other major researches have shown that inhalation of the elevated spores of this mold, an important source of allergens, can create more than typical symptoms. Moreover, the Mayo Clinic tells, if you live with mold all year through, you can expect any or all of the following symptoms to occur.
Let's see all in a row…
Roughness of skin
Stuffy and running nose
Sneezing
Coughing
Postnasal drip
Nose, eyes and throat itch
Asthma
Fungal sinusitis
Wheezing
Respiratory issues
Chest uneasiness and pain
Sinus headache
Pulmonary infections, and more.
Did you know inhaling more than 3000 Cladosporium herbarum mold spores per cubic meter of air can initiate a clinical emergency?
What is Cladosporium allergy?
Cladosporium mold, the most significant allergenic species, is already detected with two most staple allergens- Cla h 1 and Cla h 2.
As this fungus is airborne and leave easy diffused reproductive spores in the air, they can easily form into a fungal debris in a person's terminal bronchi, alveoli and the sinus cavities when inhaled regularly.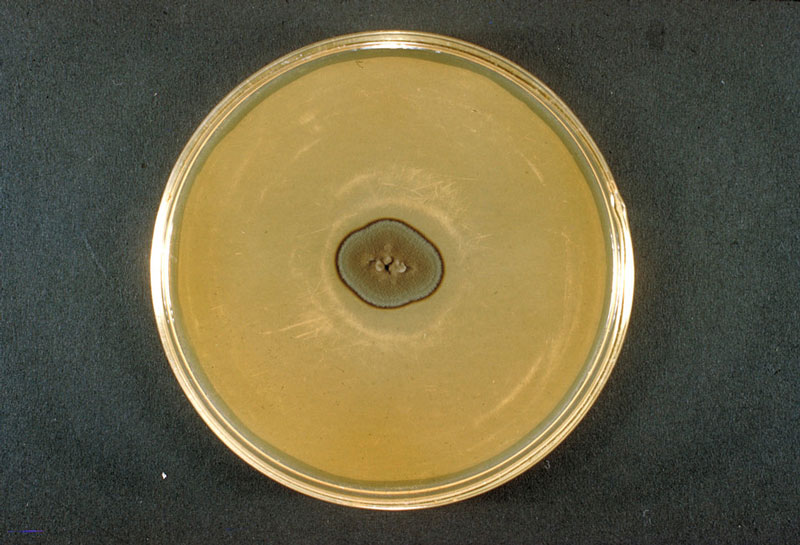 Hence, getting exposed and inhaling mold of this type can cause serious allergic reactions, including allergic fungal sinusitis.
Allergies of these types usually have the following symptoms:
Nasal blockage over a long time
Postnasal liquids
Recurring headaches
How to identify Cladosporium mold in your home?
Honestly speaking, identifying Cladosporium mold, especially the dispersed fungi is not possible without a microscope.
Chances are more that they will not be visible to the eyes generally. But you can detect them by smell as they impair the indoor air quality to a great extent. Doing a medical examination for possible mold antibodies in your blood might help to raise your concern.
However, the easier option is approaching a professional mold testing experts who can conduct a home inspection to identify the type of mold in your home, if any.
They can find out the causes of this type of mold and suggest remedial measures to disinfect the inside and outside of your home in no time.
How do you get rid of Cladosporium mold?
Removing mold, especially the Cladosporium herbarum clusters is not a layman job. One needs an impeccable attention to details like analyzing the root causes, addressing the everyday concerns, reviewing the health issues for preventive measures.
According to AAAAI, mold counts can always change with the weather.
Hence, only a professional mold testing inspectors can play the most significant role to trace mold at your place through a series of effective sampling, quantification and characterization of molds. They can detect molds from locations you may not have seen in years.
In a nutshell, if you have molds at your home, work place or patio, get it removed in no time. The allergens can impair your internal organs, leaving a long term impact on your health.
Keep an eye on the window, plants, soil and other damp areas. Keep humidity below 50 percent. Keep windows and doors open of your rooms. Fix water damages and the most important is, seek a professional help to permanently remove mold from your place.