Why Test Your Air?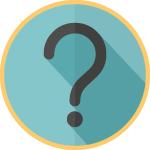 Because your indoor air quality directly affects your health, getting an air test is a wise decision that may even improve your quality of life.
The fact is that homeowners today are no longer purchasing DIY air testing kits from their local hardware store. People are realizing that there is too much at stake for unreliable air testing methods.
Mold Busters air quality testing services in Ottawa and Montreal are the fastest and most accurate way of finding out if the air you're breathing in on a regular basis is clean, safe and free of pollutants. Schedule your air test today!
Benefits of air quality testing
Air quality testing can help mold inspectors assess a mold problem and evaluate the extent of the damage.
An air test can identify the type and concentration of mold spores in a room.
Air quality testing can help in the development of the scope of work and the remediation strategy.
The results of an air quality test can be used in legal matters as official proof of a mold problem.
Air quality testing is useful during real estate transactions or as part of a complete home inspection.
How does an air quality test work?
Mold Busters sends air samples to an accredited microbiological lab where they are analyzed by trained and experienced scientists. The results reveal exact types of mold spores present and in what concentrations.
You, the customer, will receive a report explaining the results along with our professional recommendation as to how to proceed if mold or other air pollutants have been identified indoors.
To find out more about our air quality testing services in Ottawa and Montreal, or to book your test, contact Mold Busters today.