Formaldehyde Testing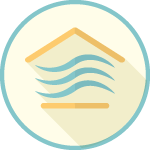 Ottawa & Montreal
Mold Busters now offers formaldehyde testing in Ottawa and Montreal.
Formaldehyde was officially identified as a toxic substance under the Canadian Environmental Protection Act 1999; however, it is surprisingly common indoors, in both residential and commercial environments.
In fact, indoor air tends to contain the highest levels of airborne formaldehyde due to the off-gassing of building materials, consumer products and home furnishings.
If you notice a strong chemical odour in your home, get it checked out with a formaldehyde test. Call Mold Busters today to book an appointment. We provide same-day service and fast reports.