Radon Mitigation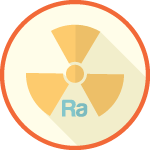 Ottawa & Montreal

We've all heard horror stories about the link between smoking and lung cancer. However, there is another major cause of lung cancer—one that often goes unchecked: radon.
In order to effectively mitigate radon, it is essential to understand what radon is, how it forms and why it's present in so many Canadian homes.
Radon—a radioactive, carcinogenic gas—is the byproduct of the natural decomposition of uranium in soil and rocks. It makes its way into our homes and basements through missing, inadequate or damaged building materials and foundation cracks.
The worst part? Because radon is colourless, tasteless and odourless, we often don't even know it's there!
The only way to be sure is with a radon test, which measures radon concentrations inside your home and lets you know if you need professional radon mitigation.
Mold Busters is one of the only companies in Ottawa and Montreal that offers safe and effective radon mitigation through the use of advanced ventilation systems. Learn more about our solutions for radon removal today!