Hoarding Cleanup in Ottawa and Montreal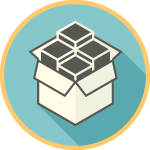 Hoarding can affect everyone, even if you yourself are not a hoarder. Real estate agents, new homeowners, buyers and family members are often left to pick up the pieces and clean up hoarding messes, whether they like it or not.
Unfortunately, the mess is usually too much for any one person to tackle themselves. The result is a need for professional hoarding cleanup.
Our team of certified remediation technicians have experience dealing with the worst messes and restoring healthy indoor air quality. Call us today to learn more about our hoarding cleanup services in Ottawa, Montreal and area.