Tenant Services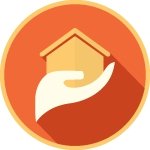 Ottawa & Montreal
When it comes to moisture intrusion, water damage and floods, landlords can be difficult to deal with, and tenants usually don't have the time or resources to insist on proper help.
The truth is that landlords are responsible for providing a safe and healthy living environment for occupants of their property, and tenants have the right to ask their landlords for proper remediation and restoration if they fear that their health is at risk.
Read more below, or call Mold Busters for more information about our tenant services in Montreal and Ottawa.