Legal Services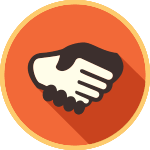 Ontario
Need a legal advice? Mold Busters has teamed up with Ottawa attorneys to help you with a variety of issues including:
Landlord-tenant disputes and the Residential Tenancies Act
Small claims court
Workplace safety and environmental air quality
Insurance claims
Builder/contractor disputes
Whether you're a tenant or a landlord, an employer or an employee, a homeowner or a property manager, we'll help you understand how the law protects you when it comes to your indoor living and working environment. Contact us for professional legal advice.
Consult a lawyer
Our legal team has experience drafting, negotiating and advising clients on matters such as:
Commercial leases
Offers to lease
Lease renewal, amendment and extension agreements
Non-disclosure agreements
Franchise agreements
Licensing agreements
Exclusive marketing, distribution and co-marketing agreements
Share and asset purchase and sale agreements
Service agreements
Shareholders' agreements
Rollover agreements
Co-ownership and joint venture agreements
If you have a question or concern that you'd like to ask our lawyer, contact us today or mention it during the initial inspection.