Predictive Maintenance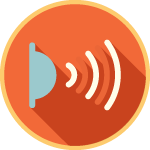 Ottawa & Montreal
Predictive maintenance is one of the most effective ways of keeping your systems running smoothly and preventing unexpected equipment failure.
Infrared technology plays a huge role in today's predictive maintenance programs and strategies. It's a cost-effective and non-destructive approach that allows you to evaluate the condition of your equipment and spot both mechanical and electrical failures.
By conducting a thorough infrared inspection of your equipment, our certified thermographers are able to identify potential threats and malfunctions before they occur, thereby cutting costs and increasing equipment longevity.
Contact us today to get started. We provide predictive maintenance services across Ottawa, Montreal and surrounding areas.
How predictive maintenance works
Predictive maintenance strategies include scheduling condition-based maintenance services at certain points in time, when equipment is known to become faulty.
This pre-emptive measure drastically reduces the chances of any serious damage occurring while cutting costs associated with major repairs.
Infrared scans and assessments are perfect for predictive maintenance of all types of equipment because they are always non-contact and extremely precise.
Thermal images produced by an infrared camera signal to our inspector whether or not maintenance is required by picking up on abnormalities in temperature and heat distribution.
Predictive maintenance is a small investment that can help you avoid much bigger costs down the line if your equipment were to malfunction.
Call Mold Busters now for more information about our predictive maintenance services in Montreal and Ottawa!