Commercial Energy Audit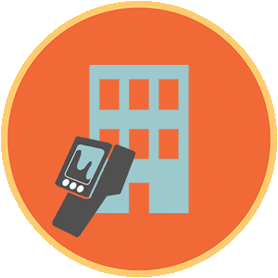 Ottawa & Montreal
While there are many reasons to get an energy audit for your commercial or industrial property, one of the biggest by far is to increase energy efficiency and decrease operation costs. Most business owners don't realize that they could be overpaying for their monthly utility bills by as much as 50%!
Smart energy management with infrared energy audits will help you detect heat loss, air leakage and other sources of energy inefficiency in order to save you money.
If you're in the Ottawa-Montreal area and are looking for a way to reduce unnecessary expenditures, schedule your commercial energy audit with Mold Busters today! Our energy audits will determine the best energy conservation methods for you.
What's included?
Mold Busters commercial energy audit is an on-site inspection performed by a certified thermographer. It covers various building components including the:
Building envelope
Roof
Insulation
Windows and doors
Electrical system
Heating and cooling system (HVAC)
At the end of it all, you'll receive a comprehensive final report that includes a detailed description of the existing conditions along with thermal images of problem areas and recommended energy conservation measures based on your property's unique features.
Some of the most common problems revealed by a commercial energy audit are air leakage, heat loss, moisture intrusion and excess power consumption.
Not only will you be able to reduce your operation costs, but you'll also be able to increase the value of your property since a commercial building that's more energy efficient is also worth more in terms of real estate.
At Mold Busters, we follow best practices for energy surveys and analysis, and we provide energy-saving recommendations to help keep your energy expenses to a minimum. Call us today and book an energy audit in Ottawa or Montreal.