Restaurant Disinfection Service

Cleanliness is crucial, now more than ever. We need to be extra careful about the things we touch and use daily, especially when it comes to where we eat and drink.
Although restaurants, bars and coffee shops undergo regular health inspections, germs can accumulate on items and surfaces we regularly touch, including menus, tabletops, chairs, door handles and even ketchup bottles. Just think about it, how often do you think restaurants clean their salt shakers? Probably never!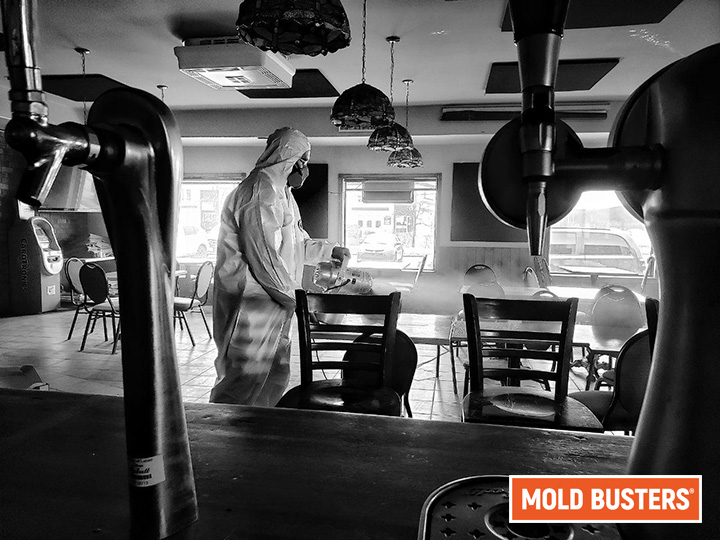 Today's COVID-19 pandemic further amplifies the importance of regular disinfection of restaurants and their interiors.
With professional disinfection of your dining room and kitchen, you can give yourself and your customers peace of mind knowing that you have done your best to keep your restaurant safe and free of viruses, bacteria, mold and other contaminants. Contact us to book your restaurant disinfection in Ottawa or Montreal.
Benefits of professional restaurant disinfection
Restaurants try their best to keep all surfaces clean, but their employees may not be familiar with the professional disinfection protocols that certified remediation technicians are required to follow.
Regular cleaning and disinfection by licensed professionals is highly recommended during a global health crisis such as COVID-19.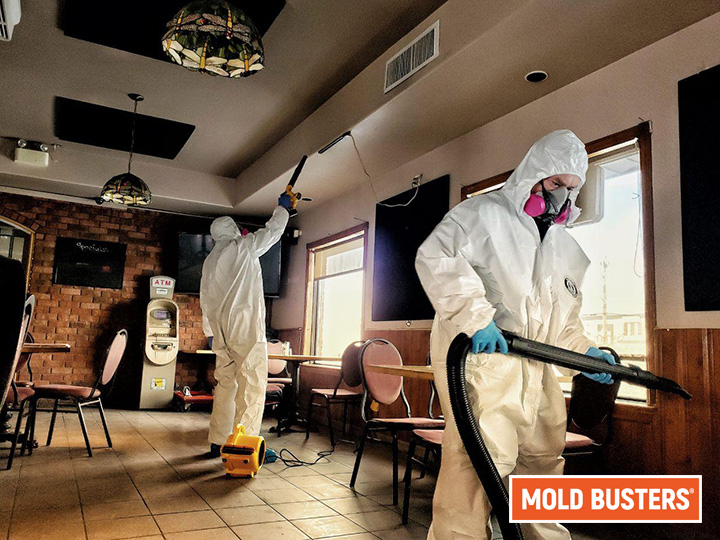 Our specialists have over 15 years of industry experience and adhere to InterNACHI Covid-19 Safety Guidelines, which includes the removal of viruses, bacteria, mold, allergens and other contaminants, along with the use of approved disinfectants in order to kill germs after the removal process. One without the other is just not effective enough.
This especially applies to high-traffic surfaces such as eating areas (e.g. tables, chairs, menus), restrooms, bars, and other common areas in restaurants. The complete sanitation of these areas is of utmost importance.
Show your customers and your staff that you care about their health and safety. Get your restaurant professionally cleaned and disinfected.
Why you can trust Mold Busters
We have 15+ years of professional experience in the remediation and disinfection industry.
Our technicians and inspectors are fully certified with the IICRC, InterNACHI and NAMP.
We strictly follow InterNACHI

Covid-19

Safety Guidelines.
We stay up to date with the latest developments in remediation and disinfection industry.
Our remediation techniques and disinfectant products are approved safe and effective.
Our dedicated customer support team ensures you get fast, friendly and effective service.
Restaurant decontamination showcase
Call Now Button