Embassy Disinfection Services
Our comprehensive cleaning and disinfection services are available for embassies, ambassadors' residences and other consular properties. Achieve a healthy and safe indoor environment, free of viruses, bacteria, mold, and other contaminants, and keep your employees safe during these difficult times.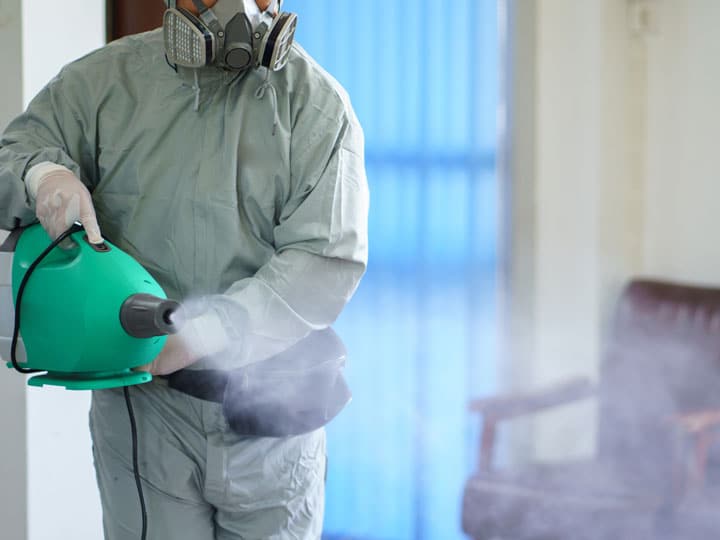 How we ensure top quality disinfection of embassies
In today's world, proper virus decontamination keeps your staff healthy, safe and productive. Stop the spread of viruses and other germs today with our premium disinfection services for embassies.
Here's why clients trust us:
Over 15 years of experience in the professional remediation and disinfection industry
Highly trained and meticulous technicians
Adherence to InterNACHI Covid-19 Safety Guidelines
Using the latest fogging and decontamination equipment
Safe, government-approved cleaning products
Strict enforcement of social distancing at all times
Also offering odour removal, carpet cleaning, mold remediation, and more!
Get peace of mind so that you can focus on what's most important to you. Leave the rest to us!
Virtual assessments for embassies
Normally, we provide detailed on-site inspections prior to providing an estimate. However, due to the risks of spreading COVID-19 and other germs through social contact, we are now offering virtual assessments. This is the best way to ensure that our clients and staff are safe from the risk of transmission during assessments.

During a virtual assessment, you can use your phone (or any other device equipped for videoconferencing or video calling) to guide one of our qualified professionals through the space you want decontaminated. They will examine the risks for your specific space, as well as the extent of decontamination and effort required. Following this assessment, we will provide you with a detailed, accurate estimate and timeframe for the decontamination project.
Looking out for your safety
We now know that the novel coronavirus that causes COVID-19 is extremely contagious. Any time an infected person sneezes or coughs, they emit droplets that carry the virus. These droplets settle on surfaces, where they can survive for days. When a person touches a contaminated surface, such as a doorknob, they then carry the virus to their face, which has several areas vulnerable to infection (eyes, ears, nose and mouth).
There is also evidence that the novel coronavirus can spread through the inhalation of airborne droplets. Some droplets are small enough that they can survive in an enclosed space, suspended in the air, for hours. Simply breathing inside a space where the air is contaminated can expose you to the virus.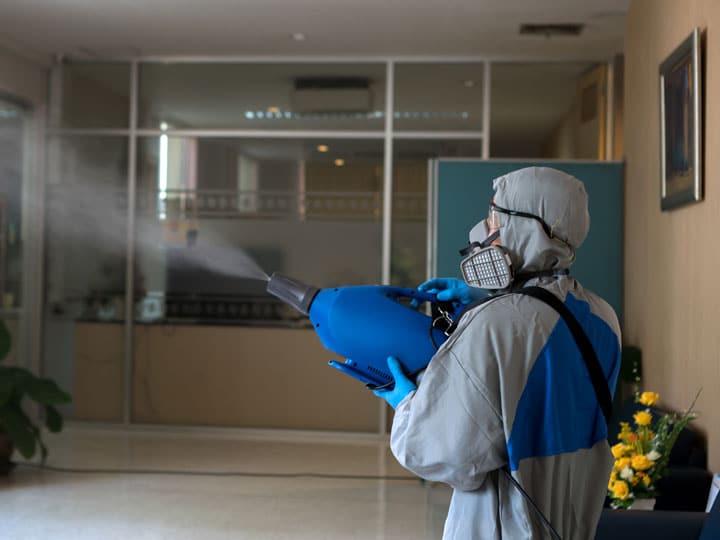 Because the novel coronavirus is so highly contagious, provincial public health authorities have encouraged social distancing to slow the spread of the virus. However, not everyone can stay home. Embassies are essential services and some employees are obligated to continue working in enclosed offices with others.
Many consular staff are also travelling (Canada's travel ban does not affect diplomats) and could be returning from countries where the virus is more widespread. Therefore, ensuring that these offices are properly disinfected and safe is crucial. Disinfecting door handles, faucets, and other touch points that are at high risk of contamination is absolutely essential to keeping staff safe.
Contact us today to learn more about our embassy disinfection services.