Airbnb Cleaning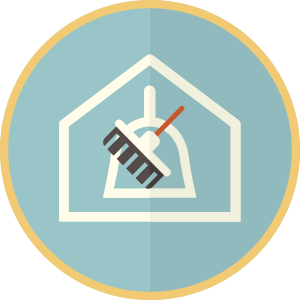 Ottawa
If you're an Airbnb host then you know how important cleanliness is to your guests (and to your success). It's probably one of the first things that potential guests look at when choosing a place to stay. It's also one of the main things that can bring your rating down.
Being a Superhost means cleaning up every room after every guest. Unfortunately, it's not always physically possible to clean the property yourself every time—you may have a job, kids, vacation plans or other obligations. You may also be managing multiple Airbnb properties and in need of regular professional housekeeping services.
With our Airbnb cleaning service in Ottawa, we clean your house top to bottom so it's warm and welcoming for your next visitors.
What's included in our Airbnb cleaning service?
Along with our general housekeeping services for common areas, bedrooms, bathrooms and kitchens, we also provide complete turnover services for all bedrooms and sleeping areas.
Here is the breakdown, room by room, of our Airbnb cleaning services: