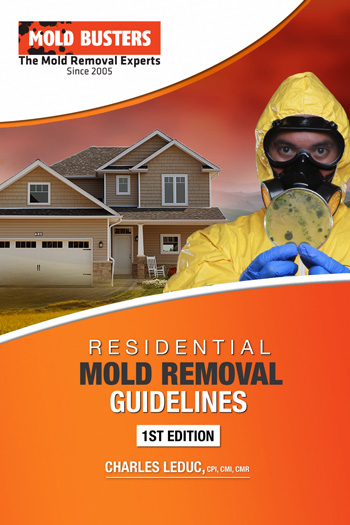 Mold Removal Guidelines
That Actually Make Sense!
A Practical, Easy-To-Follow Revamp of Industry Standard Remediation Procedures
For the last 15 years, Mold Busters have been successfully decontaminating residential environments throughout North America and the Asia-Pacific. We have tackled some of the craziest mold problems you can ever imagine.
We thought it was time to write down, in a crystal-clear fashion, the proper sequence to successfully remove mold from a home, in compliance with industry standards.
This Guideline does not replace existing approaches to mold remediation - it simply redefines them! We broke them all down to the essentials, and used our daily, practical experience to better illustrate how to do it - successfully.
Finally, you can now read a definitive guide for mold removal written by experts who are actually in the field fighting the fight against mold and its harmful effects.
Buy the Book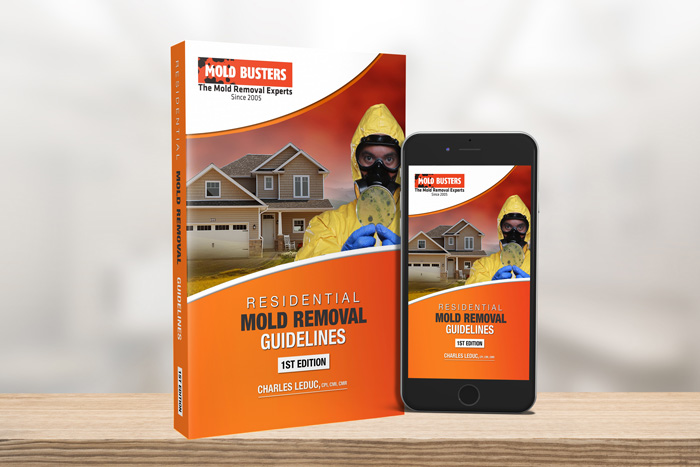 eBook (pdf, ePUB)

What's inside the book?
Inside the Residential Mold Removal Guidelines, you will learn about:
Ethics & Limitations
The Scope of Work Assessment
The Containment Process
The Removal Process
The Disinfection Process
The Clearance Process
Common Asbestos-Containing Materials Found In Homes
...and more!
Over 65 pages of information, pictures and practical, industry-proven insights to effective mold remediation. The Residential Mold Removal Guidelines are updated and revised yearly.
Who is this book for?
The Residential Mold Removal Guidelines are written in a way that everyone can understand. It's perfect for:
Homeowners, Landlords and Property Managers
Indoor Environmental Professionals
Mold Inspection, Testing and Remediation Companies
Industrial Hygienists, Engineers & Consultants
Remediation & Abatement Workers
Contractors, Renovators & Construction Workers
Educators & Health Care Professionals
Buy the Book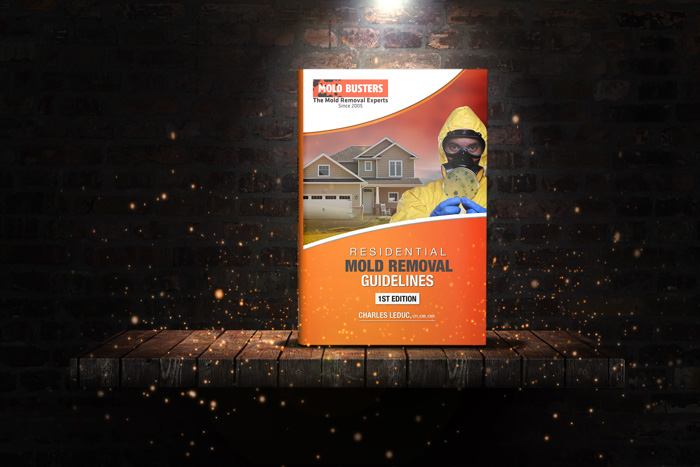 eBook (pdf, ePUB)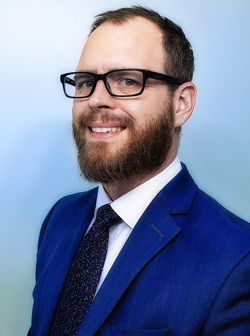 About the author
Charles Leduc is the Chief Operations Officer at Mold Busters.
He is a Certified Professional Inspector, Certified Mold Inspector, and a Certified Mold Remediator with nearly a decade of practical experience. He is responsible for the daily operational procedures implemented at Mold Busters and is the lead trainer for all Mold Busters' inspectors,remediators and customer support staff throughout Canada, Europe and the Asia-Pacific.
Charles is recognized as an expert court witness and consultant for indoor environmental concerns.
Contact author
If you have any questions or would like to contact the author of Mold Removal Guidelines book, please use the form bellow.
Residential Mold Removal Guidelines: Training & Awareness Course