What You See Is Not What You Get: Asbestos in the Attic?
Client: Remax Realtor, Montreal, QC
Problem: A home inspector found "asbestos" in the attic, which scared the potential buyer away. The realtor then called Mold Busters for an estimate for removing the apparent asbestos.
The question is, was asbestos used in attic insulation by the previous owners?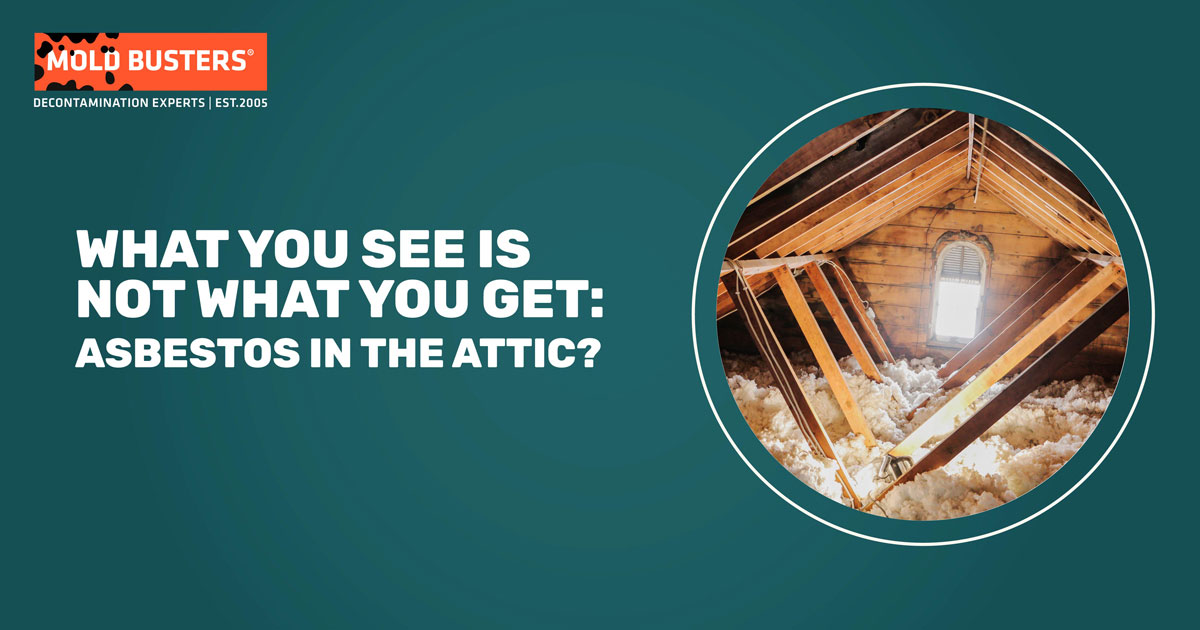 Solution: When we arrived to provide the estimate, we asked to see a laboratory report confirming that the vermiculite (loose insulation) found in the attic actually did contain asbestos. However, no testing was provided. The inspector wrote "asbestos" on the report, based solely on his experience.
Asbestos is scary. Left untreated, it can make you sick in the long term. It's not alive like mold but it can spread in the air. It's basically a type of dust – a carcinogenic dust.
Maybe the first inspector was just being careful, but the truth is you can only confirm the presence of asbestos with a test.
We first recommended a vermiculite test, in order to understand the level of contamination and figure out how best to proceed with abatement.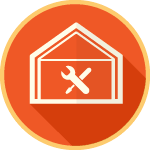 How We Fixed It: Within just 24 hours, the laboratory conclusively determined that the vermiculite insulation did not contain asbestos and was therefore considered safe.
Used commonly in attics and around as insulation for piping, vermiculite can be safe. Even if it did have asbestos, it could be safe if it was properly contained so that the asbestos could not become airborne.
In this case however, the first inspector had ruined the chances to sell the house by noting asbestos without proper testing. There was no asbestos.
Mold Busters takes a clear-headed approach to every case. Our motto with mold is: 'It's not mold until it's tested.' We have the same approach to asbestos.
We also lay all the options on the table for our clients. It can be completely safe to leave cancer-causing materials like asbestos in your home, so long as it is properly contained and not disturbed. Thankfully for Remax, asbestos simply wasn't part of the equation for the resale of this home.
Mold Busters was able to solve this mystery with a little testing, meaning there was no need to move forward with a comprehensive and costly abatement procedure after all.
Our client's timelines had been thrown off by the first inspector, but the touch of a Mold Busters asbestos expert was able to get their project back on track in no time. The prospective buyer, previously interested in the home, saw our report and decided to buy.
Companies like Remax trust Mold Busters because we do our job right. They don't have time for unprofessional behaviour or for a company to get it right the second or third time. They want it done right the first time.
Reliable, accurate, and professional, Mold Busters has the experience you need to deal with even the trickiest asbestos issues. And as you can see in this case, our commitment to customer service means we're looking to provide the best solution for your specific issue.
If you can relate to this case and fear asbestos in the attic, contact us today for your asbestos inspection!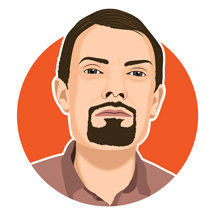 Resource info
Author: John Ward, Mold Busters
Published: August 23, 2018
Updated: April 12, 2019