It's Not Mold Until It's Tested: Mold Versus Mildew
Client: Sandy S., Brockville, ON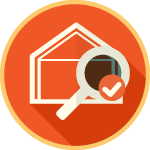 Problem: Sandy contacted us through our site's online chat system and scheduled an inspection, at her tenant's behest. Her tenant claimed to have a lot of mold in the shower, and no matter how often she cleaned the apparent mold, it continued to grow back.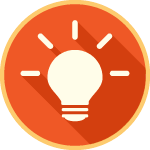 Solution: During our inspection, we provided an instant mold swab analysis for the discolored areas in the shower. The results were negative, which meant the black, slimy spots were not actually mold.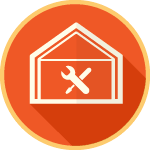 How We Fixed It: For starters, we discussed mold versus mildew. Mildew is not a living organism and cannot emit harmful airborne toxins. Mold, on the other hand, is a living organism: it requires a food source and propagates. And, perhaps the most important distinction, mold releases harmful airborne particles.
We suggested effective household remedy solutions for the mildew, such as using pure white vinegar rather than a water-based solution or bleach. Not only will such solutions save the landlord money, but they'll give the tenant peace of mind.
If you're a tenant or property owner and suspect mold, just as Sandy's tenant did, book a mold inspection today.