These days, wherever you go, you are surrounded by electronics—phones, tablets, laptops, TVs, video games and various other devices. While these technologies often get criticized for their negative impacts on human health and physical activity, they do offer a lot of, perhaps less obvious, benefits.
The truth is millions of young people are spending the majority of their time either gaming online or just browsing the Internet, and that kind of daily behaviour is harmful to our health and our environment. However, it would be wrong to label technology as evil—after all, we are the ones who are responsible for how we live our lives.
Moreover, there are so many inventions that can help us improve our health and the health of our environment in general. We have the opportunity to improve irrigation systems, to switch to clean sources of energy, to monitor our workouts, and even detect possible health threats in our homes.
Here are a couple of recent gadgets that can be used for exactly these purposes.
Google Glass
Google Glass is basically a wearable computer that you can use to browse the web, take pictures and share them with others, record videos, play games, send yourself reminders, check the weather and do a lot of cool other things. And yet, you must be wondering, how can Google Glass help me be healthier?
Well, you can use Google Glass in combination with smartphone infrared camera hacks to detect moisture and mold in your home. Mold is a serious health risk that can cause everything from persistent allergies to severe conditions like breathing problems, headaches, mental confusion, skin rashes, anxiety and chronic fatigue.
Once mold starts to form, you need to take the necessary precautions to get rid of it as soon as possible because it spreads quickly. To prevent mold, use air conditioners and dehumidifiers to remove excess moisture from your home. However, you must first ensure that your AC unit is clean; otherwise it can become a hotspot for mold growth.
Smartphone apps
Although smartphones are used in many unhealthy and unproductive ways these days, they also have a lot of healthy uses. Take personal trainer apps, for example. These applications can help you monitor your workout regimen, activity levels and intake of calories.
One such app is MyFitnessPal, and it makes the whole process of counting calories significantly easier. All you need to do is enter your current weight, your desired weight, your height, gender, birth date and your desired daily activity level. You will then be provided with a proper eating and workout regimen, which will help you realize your weight loss goals.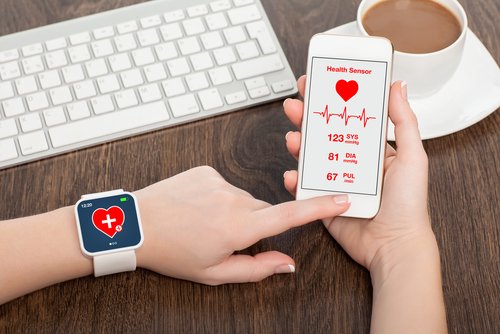 There are also running partner apps that you can use if you do not have a friend or a personal trainer to run with. For example, apps like RunKeepr, Endomondo and Runtastic will fill the void of a missing workout buddy very nicely. The apps will track your distance traveled, pace, calories burned and time, and they are all free and available for both Android and iOS platforms.
Wearable trackers
If you are not comfortable with carrying your phone while running, wearable tackers are a great alternative. They basically do the same thing as the above-mentioned apps (tracking distance traveled, calories burned, time spent exercising, etc.); the only advantage is that they are more compact and less likely to fall off and get damaged while you are exercising. The price range for these gadgets is generally between $50 and $200.
Drones and UAVs
Drones and unmanned aerial vehicles (UAVs) may not be the most obvious thing that comes to mind when you think about today's healthiest technologies—and they certainly do draw a lot of criticism for their military uses—but they can also have a variety of healthy applications, like monitoring wildlife or watering and fertilizing crops.
When it comes to your home and your health, some companies have started offering aerial roof inspections using drones equipped with infrared cameras. These inspections are faster, safer and provide more detailed information about the condition of your roof and chimney than traditional roof inspections. They can detect defects like leaks, moisture intrusion, cracks, missing insulation and damaged roofing.
Conclusion
We have reached an admirable level with our current technologies, and the future holds lots of promise for even greater innovation. What does that mean for us? With the proper use of tools at our disposal, we can make our lives much healthier and ensure that our living environment is safe.