It's hard to believe that mold is such a major problem, that we could write several articles on the topic – and still be only scratching the surface.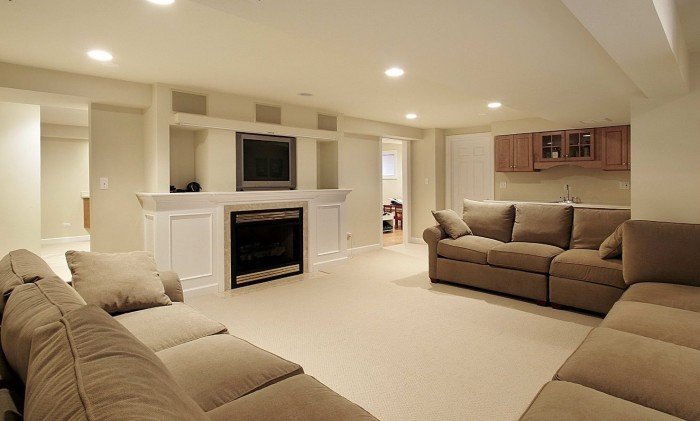 Basements
There are several renovations one may consider if they're hoping to reduce indoor moisture; however, generally the areas to focus on are kitchens, bathrooms and basements – where the humidity is at an all-time high.
Now, if we had to choose a popular renovation for reducing moisture in the home, we would certainly suggest starting from the bottom, also known as the basement. Basements are notorious breeding ground for humidity, moisture and that dreaded mold.
Waterproofing renovations
To waterproof your basement floor, here are a few changes you can make:
1) The first thing you want to do is get serious about waterproofing. Call in an expert or contractor to determine where the biggest problem areas are in terms of moisture intrusion and begin sealing them.
2) The next step is examining the carpet in your basement. Even if you keep your carpet clean, you need to be mindful of what type of carpet you have. Believe it or not, organic materials, such as wool, make it more difficult to control moisture than a man-made carpet, made of nylon or olefin. You want to opt for a material that is not only resistant to water, but also one that is not so porous that water penetrates through to the sub floor.
3) You also want to look at insulating underneath the floor with water-resistant underfloor systems—with Autex polyester, for example.
And if we're talking water-resistance, this means eliminating certain conventional building materials. We would suggest opting for stainless steel framing and a treated wood that is suitable for interiors, such as BluWood.
Since basement floors tend to slope, for the sake of draining water in the case of a flood, floating floors are recommended. Floating floors have the ability to take the shape of an uneven floor.
While this may not be the most flowery of subjects, it is definitely an important one to cover. So with that, Custom Homes Ottawa invites you to send us your recommendations on top home renovations for limiting moisture and mold in the home!
By Nathan Dunlop
About Nathan Dunlop: "Over the last 5 years I have fine-tuned my leadership, estimating, and development skills to get me where I am today as an estimate and Project Consultant Manager. Working with OGC has allowed me to achieve many of my personal goals including assisting clients as well as my team to create projects that are within our client's budget as well as timeline."