A house is one of the biggest purchases a family will ever make. It only makes sense then that you ensure you get your money's worth. Before you commit to hefty payment terms, you need to know as much as possible about the condition of a house in order to avoid problems—the costly kind—down the road.
A property inspection can provide you the kind of information you need to assess whether the house will be a smart buy. However, at $500 for a basic report on an average home, the inspection fee is significant enough to make buyers pause. Is paying for a property inspection wasteful or worthwhile?
Why is an inspection needed?
A property inspection is more than about making sure all the toilets, faucets, and lights work. The inspection is a detailed review of the building to assess for problems in the structure, various systems, and mechanical components.
Although a house may appear fine to a buyer (and the seller may well guarantee the house is well maintained), an inspector can still uncover 10 to 20 items of possible concern. Everything, from the smallest quirk to the most serious, sweeping issue, is documented in an inspection report.
With an inspection report, would-be buyers learn in advance what the existing and potential problems are. This information can be useful when trying to negotiate for a lower price or have the repairs shouldered by the seller. A buyer will know how much work needs to be done and be able to decide on the sale based on what they know.
However, would-be buyers should know that a building inspection does not appraise the value of a home, nor does it check whether the building is up to code.
What items and areas are checked?
Most standard building inspections cover the major systems of a house such as the foundation, plumbing, wiring, drainage, and the roof.
Inspectors will need access to the exterior and interior of the building, the roof space and exterior, the underfloor space, and all throughout the building premises. A building inspection will also include the garage or carport, laundries, toilets, steps, water drainage, stormwater run-off, paths, and driveways.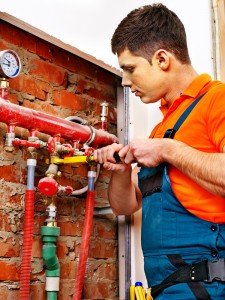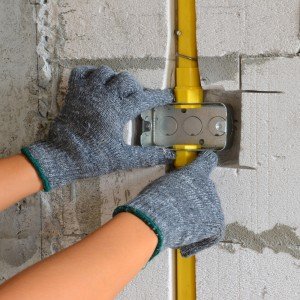 Unfortunately, when it comes to issues like mold, there are some limitations to home inspections. Usually, inspectors will not go looking for mold. If it's there and they happen to see it, then they will mention it in the report—but they cannot take the proper tests to confirm the presence of mold. For this reason, many buyers often opt to supplement their home inspection with professional mold testing.
When is a building inspection needed?
Unless would-be buyers know a thing or two about thoroughly checking a building for soundness, they should always call for a building inspection when buying a property. A fixer-upper being sold "as is" understandably needs major repairs, but buyers will know better what these problems are if they get a detailed report. A newly constructed house is often presumed lacking in problems since it has never been lived in. However, brand new homes can and do have defects in workmanship that buyers can never have fixed after the sale.
What's the worst that can happen without an inspection?
Foregoing a property inspection is very much like entering a contract blind. Without the information in an inspection report, buyers would only notice major defects (that an inspection would have caught) after moving in. But by then, it may be too late to negotiate repairs with the seller or builder.
Passing up an inspection before purchasing a home is, effectively, taking responsibility for all problems that may be encountered later on. If you're in the Ottawa-Montreal area and would like to check a property for heat loss, moisture intrusion, mold and other issues, contact a qualified inspector!