Asbestos Testing In Halifax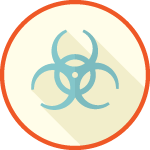 You probably already know asbestos is a dangerous mineral that can cause lung cancer and is extremely hazardous whenever it is disturbed. What you probably don't know is that asbestos is all around you. It covers the streets; many automotive brake pads contain asbestos, which flakes away as the pads wear down. It may be in your walls, in your attic or even the caulking of your windows. It very well may be right under your feet, mixed in with the tiles on your floor.
How did we get here? There are some good reasons that asbestos has become so ubiquitous. It is useful for a variety of applications. It absorbs sound and is a key ingredient in sound-dampening ceiling tiles. It acts as a flame retardant, which makes it useful for insulation. It prevents heat build-up in car brakes and transmission. So even though the serious health risks of asbestos have been common knowledge for decades, industry continues to use it for a variety of products.
The usefulness of asbestos was discovered long ago. Large-scale mining of asbestos began in the 19th century and asbestos was used widely in a variety of industrial and consumer products until the 1990s, when the health effects became public knowledge and a series of lawsuits reduced its use. So while we know asbestos is hazardous, eliminating it from our lives isn't so easy. We have spent more than 100 years manufacturing products with asbestos and accumulating these products in our workplaces, cars, and, most importantly, our homes.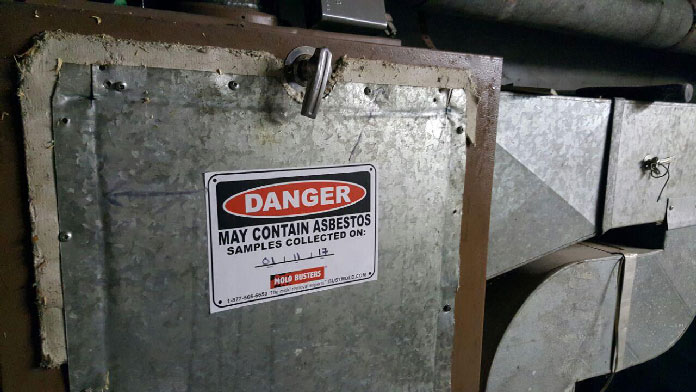 Making matters even worse, the Canadian government has taken a lax attitude toward asbestos. We were a major global producer and exporter of asbestos right up until 2015, when the last operating asbestos mines in Quebec were shut down. The asbestos lobby has until recently wielded significant political power and lobbied the government to keep asbestos legal. More than fifty other nations banned asbestos before Canada finally banned it in 2016. The ban will not take effect until 2018 and even when it does, it will primarily target extraction, manufacturing and imports. It will probably do nothing about the asbestos that already surrounds us. It is up to Canadians to ensure that their homes, workplaces and communities are safe from asbestos.