Qualifications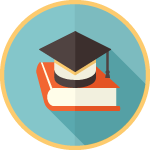 Not everyone can remove mold safely and effectively, just as not everyone can operate an infrared camera. These tasks require experience and skill. Call on a Mold Busters technician and be certain the job, whatever it may be, will be done properly.
All Mold Busters inspectors and technicians are fully certified mold experts, thermographers and water damage restoration technicians.
With years of education and real-world experience to draw on, we're qualified to carry out a wide range of services that will not only improve the condition of your home but the quality of your life.
We participate in ongoing training programs, seminars and courses so that we can continue to develop professionally and provide residents of Ontario and Quebec with the most up-to-date expertise and the highest quality of service.